On the 14th November 6 year 6 children took a trip to Barnes Wallis Academy to participate in the yearly netball tournament set up by JB Sports Coaching.
They were up against some tough oposition and left winning 4 games and drawing 3-3 in 1 game. It all came down to goal difference in the end and with just 2 goals in it..... We WON!! A huge well done to all those who took part. We have now progressed to the final at Sleaford in December.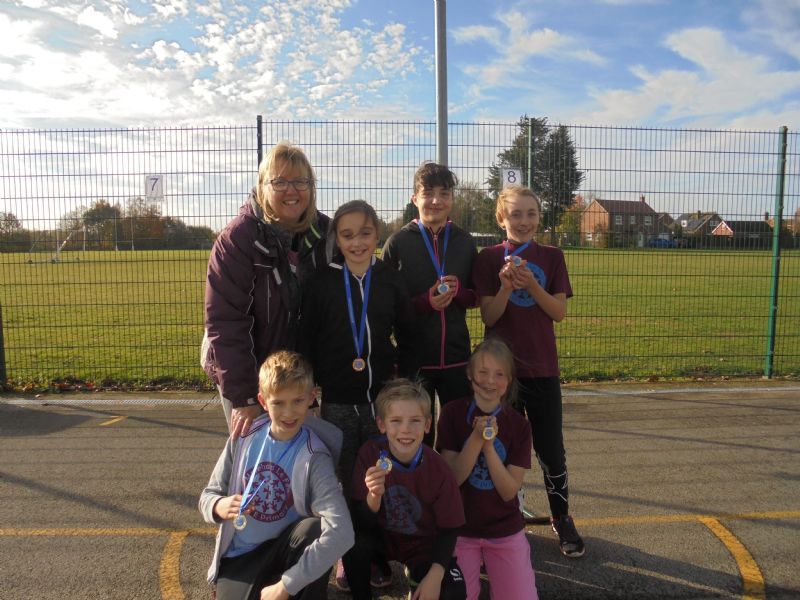 Some year 5/6 pupils today travelled to Horncastle Town FC to take part in the annual competition run by JB sports. Four school took part in the tournament.
The morning consisted of round robin matches, with everyone playing each other twice.
We had a fantastic time and everyone played exceptionally well. The team drew four matches, lost 2 and we ended the tournament in 3rd position, having to play the only team to beat us and winning 1-0 in the play offs. Our super scorer Zoe scoring the only goal.
Well done to all of those who took part, I would like to say a big thank you to Shaun for being our super goalie for the tournament. He made some superb saves and played his socks off!!