Class M
Welcome to Class M
We are children in Year 1 and Year 2. Our teacher is Miss Johnson and our teaching assistant is Mrs Hughes.
This Term's Learning –
During Summer Term, Class M will be looking at the exciting topic 'Enchanted Woodland'. From woodland animals to deciduous and evergreen trees, we are going to be learning all about animals and plants. As part of our learning we shall be; identifying and classifying wild plants, creating art work with natural materials and exploring woodland habitats.
In English we shall be exploring and comparing traditional tales, creating lists and gathering factual information from non-fiction books.
In Maths we shall use a range of standard and non-standard units of measure to compare sizes of different trees. We will also continue our work with placevalue and money, creating our own 'Garden Centre'.
After all that hard work it will be time to rest by the woodland fire. But, don't forget, if you go down to the woods today you're sure of a BIG surprise!
Maths: Place value, measures, money, addition and subtraction, multiplication and division.
English: Traditional Tales.
SPaG: Y1 – writing sentences that have full stops, capital letters and that make sense. Using the prefix un-. Using –ing, -er, -ed, -est to words. Exclamation marks. Y2 – Apostrophes. Homophones – their/ there/ they're, new/knew. Commas in sentences.
Art: Nature sculptures
DT: Moving pictures
Music: Animal songs
RE: Place of worship - including Christianity
Science: Plants and seasons (spring to summer)
History: Changes within living memory - Toys
PE: Athletics
Computing: Using the internet and presentation skills
Topic:Enchanted Woodlands – Science / Traditional tales based topic.
Reading
Phonics information for parents
phonics parents hand out Sep 15.docx
I would recommend visiting www.phonicsplay.co.uk where you can find a selection of interactive games for all phonic phases.
2019 Phonics Screening w/c 10th June
PE
We do PE twice a week, usually on Wednesdays and Fridays. However, please ensure PE kits are kept in school all week to give us flexibility when timetable changes are needed.
Children that wear earrings should be able to remove these themselves, or not wear these on PE days. (It is advisable to have ears pierced at the beginning of the summer holiday).
Homework
Spellings will come home on a Monday to practise and be tested at school on the Friday.
Maths homework will also be set on a Monday which will be due in on the following Monday. This homework will then be marked and discussed with children during one of their maths sessions where misconceptions will be addressed.
Reading books will be in your child's book bag every day and we encourage them to read daily. Please ensure their book comes with them every day as they will read to an adult during the week.
Lincolnshire Wildlife Park!
The children had a fantastic trip to Lincolnshire Wildlife Park!
We saw lots of different animals, went into a parrot cage, saw tigers, made meerkats toys, held reptiles and much more!
Galleries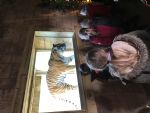 Lincolnshire Wildlife Park
Science week - Germs, Sneeze Zone!
The theme around Science Week this year was journeys, Class M investigated how far 'a sneeze' travels through the air. We discovered that a sneeze can travel over a metre without a tissue but when a tissue is used it barely travels at all. We learned that to prevent sneezes/germs spreading we should always use a tissue and remember to wash our hands regularly.
Galleries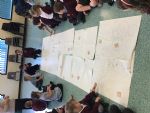 Science week - Germs
Science Week - Dinosaur Eggs!
During science week we explored ice and set up a test to help us to understand why ice melts at 
different rates in different places.
We placed frozen dinosaur eggs in chosen areas of the classroom, made predictions of which 
egg would 'hatch' first and made regular observations throughout the afternoon until finally one 
of the dinosaur eggs hatched! 



Galleries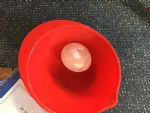 Science Week - Dinosaur Eggs!