Class L
Our topic this term is
'The Rainforest'
Our Timetable
We have PE on Monday, Thursday and Friday
Please have your PE kit (both in door and outdoor) in school all week as sometimes we swap our PE day over.
We usually have Science on a Wednesday.
The Rainforest
The Rainforest
As part of our topic we made a giant rainforest tree in the classroom. We have used this as our inspiration for our rainforest dioramas. We had to show the different layers of the rainforest and the types of animals or insects which live there. We hope you enjoy them.
Galleries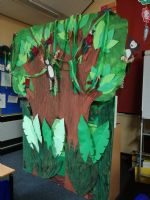 Jorvik and The Big Dig
We had an enjoyable day at York. we visisted the Big Dig and then had a tour round Viking York. We learnt about the work of archeologists and had a go for ourselves. We then spent some time retelling Viking stories about Thor and his mighty hammer. Finally we had a tour of Jorvik along with authentic smells!
Galleries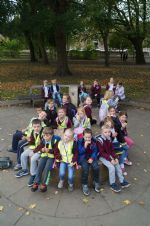 Jorvik Visit
The Vikings are Coming!